[prisna-google-website-translator]
In part 1 of this series, I talked about how I was introduced to marketing automation and how I was lucky to have had the opportunity to work in this field during my time in America. Part 2 outlines my new job back home in Austria and how I'm able to apply my experience.
Home Sweet Home
I enjoyed my time in the US, but eventually I wanted to move back to "home sweet home". When the opportunity presented itself, we jumped on the wagon (or in our case a plane) and moved back to Austria. Shortly before we left, a friend of mine who works at the Universalmuseum Joanneum, asked me if I was interested in filling in for her maternity leave in the Visitor's Service Department. I applied for the job and got in! Isn't it ironic (don't you think 😉 that I had to leave this my home town and come back in order to get the job I originally sought after elsewhere?
My new job turned out to be just what I was looking for. I joined the team at a time where the company's salesperson was tasked with pushing the Joanneumskarte. This membership card comes in 4 subscription levels ranging from € 45 to € 95, provides year round access to our museum sites and exhibits, as well as additional services such as special events and discounts. The card holders and all associated events are being attended to and organized by the Visitor's Service Department.
At the end of 2013, we had about 1,500 card holders. Starting in spring of 2014, our sales person signed contracts with several companies in order to offer the Joanneumskarte to their employees for € 9 or less. We've never tried selling the card to so many people for a considerably low price. This presented the unpredictable challenge of not knowing how many people would use this offer, and moreover, how we could scale our operations accordingly. It was clear early on that the department would need a marketing automation platform in order to automate the entirely manual purchase and renewal process.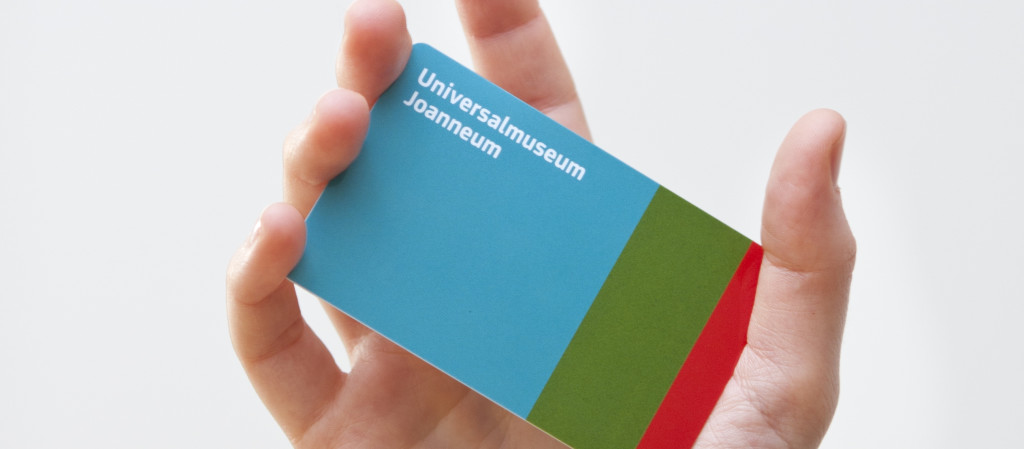 A new direction for the Universalmuseum Joanneum
I was eager to jump on the opportunity to reshape our operations. I created workflows to first fully understand the current processes in order to find ways to optimize them.
Our museum front desk was our primary purchase platform for the card. New customers provided their contact information on our brochure (hopefully legible), our staff then entered the data into our system, issued the card right away and printed a receipt via our ticketing system. If any of the contact data was illegible and the customer didn't stick around during the entire process we were either out of luck or had to contact the person to confirm the data.
Our online forms (as little as they were being used until now), sent an internal email with the contact data instead of integrating into our CRM. We had to manually enter the data into a separate software we used to print the cards and then ship the card to the new customer. Next, our billing department had to manually issue invoices that shipped separately weeks after we sent off the card, while in the meantime leaving the customer confused about already using a product they had yet to pay for.
The renewal process was completely manual as well from exporting the contact data, to printing and sending off letters per mail, and handle renewals over the phone and email, starting the manual cycle outlined above all over again. Due to limited human resources, we sent our renewal reminders in batches of 3 to 6 months. Many card holders chose to renew their cards at the front desk which presented our staff with the challenge to cater to their needs while tending to regular museum visitors at the same time. The overwhelming return resulted in regular complaints from both our clients (long waiting time) and staff (unable to handle their regular workload).
In April 2014, our sales tactics kicked in and we started acquiring new customers. These people had to pick up their Joanneumkarte at our museum front desk, providing proof of employment with the companies that signed up for the deal. Those new (low quality) customers completely overwhelmed our staff at the front desk and consumed enormous resources we couldn't account for ahead of time. And even worse, our staff at the front desk didn't have enough time anymore to cater to our regular paying museum visitors.
Clearly, our manual processes worked more less than fine until now, but the outcome of our sales tactics broke our necks. By the end of 2014, our sales person more than tripled our customer base from the previous year to 5,000 card holders. There simply was is way we can continue this manual process. Part 3 of the series provides some insight into how things are going to change.